Kordin Grain Terminal
Kordin Grain Terminal (KGT) offers specialized and state of the art grain terminal facilities, based in Malta in a strategic location of the island. Situated at Laboratory and Magazine Wharves proves to be ideal for the handling and storage of free-flowing grains and offers discharging, storage and loading services operated by a qualified team of personnel including engineers, technicians, fitters and trained operators.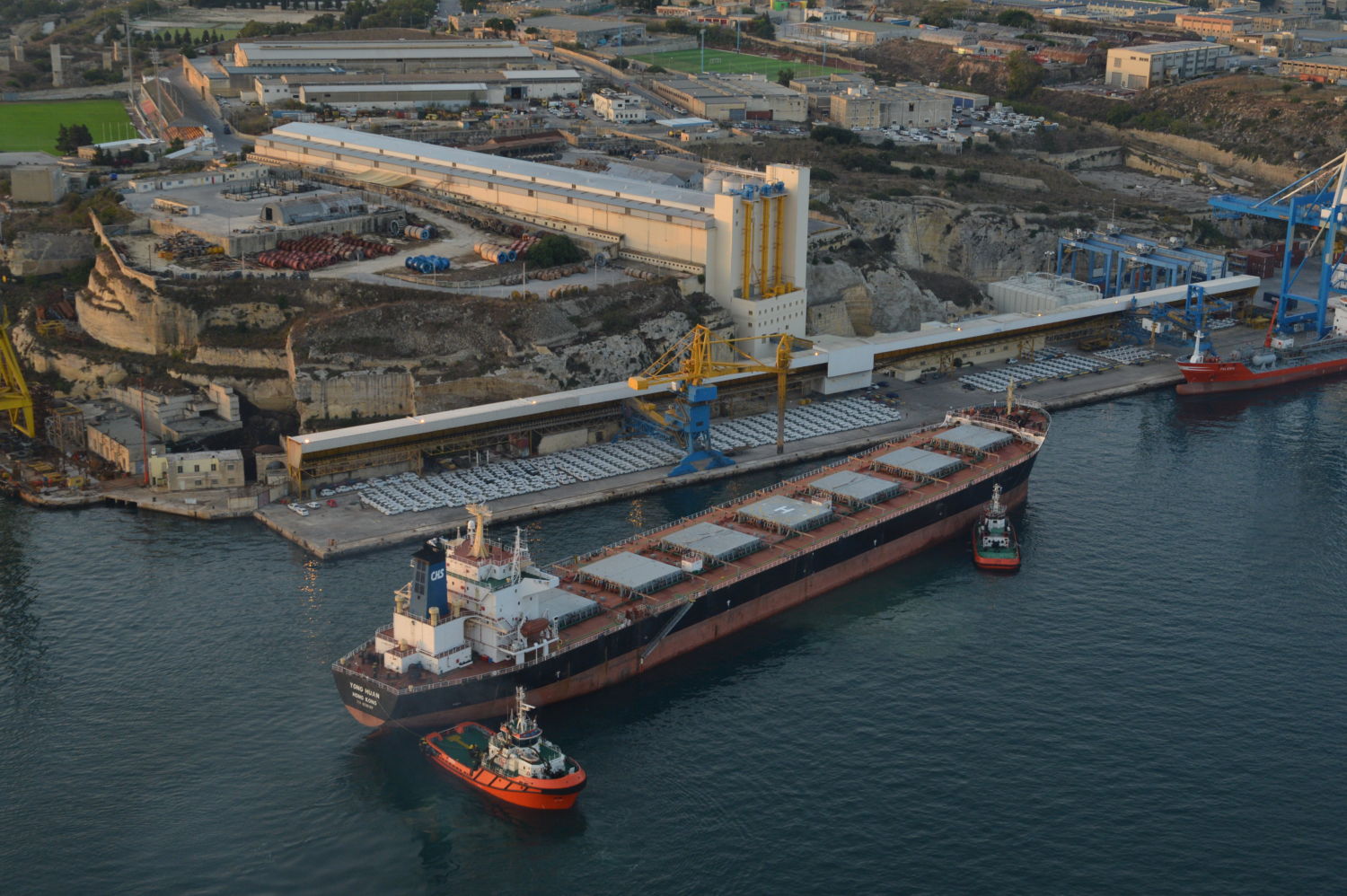 About Kordin Terminal
The Kordin Grain Terminal facilities offer a wide range of services including Direct ship-to-ship transfer,  Recycling, Fumigation, Colouring and Truck loading facility.
Equipped with a range of Buhler installations including a mobile mechanical bulk ship unloader with a maximum unloading capacity of 1,100 mtph; a mechanical railmounted ship loader with a peak loading capacity of 1,250 mtph; and direct ship-to-ship transfer facilities without the need to intake into silo.
Other facilities at the terminal include automatic weighing facilities; the recycling of goods stored inside the bins; and a computerised temperature monitoring system installed inside each of the terminal's thirty storage bins.
The Kordin Grain Terminal has the Good Trading Practice Certification and is authorised by means of a Trading Licence and a Food Safety Commission Certificate.
Board of Directors
Mr. Marc Vella Bonnici
Chairman
Dr. Ian Borg
Senior Deputy Chairman
Dr. Malcolm Galea
Deputy Chairman
Ms. Julianne Marie Brincat
Director
Ms. Claudia Cuschieri
Director
Mr. Richard Dimech
Director
Mr. Emmanuel Farrugia
Director
Mr. Dario Gerada
Director
Ms. Vernalise Scicluna
Director
Dr. Yanika Bugeja
Company Secretary
Comments are closed.